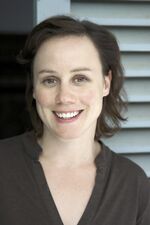 Eva Löbau (born 26 April 1972 in Waiblingen, Baden-Württemberg, Germany) is an German actress. She is best known for playing Miriam Dreyfus in the 2009 film Inglourious Basterds and Nurse Gretchen Erfurt in the 2011 film Unknown.
She currently lives in Berlin.
Ad blocker interference detected!
Wikia is a free-to-use site that makes money from advertising. We have a modified experience for viewers using ad blockers

Wikia is not accessible if you've made further modifications. Remove the custom ad blocker rule(s) and the page will load as expected.