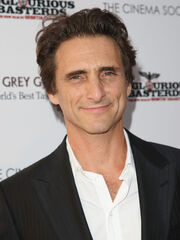 Lawrence Bender
(born 17 October 1957, New York) is an American film producer.
Lawrence Bender was born in Bronx, New York and grew up in New Jersey. His family is of Romanian origin. Together with Quentin Tarantino, he founded a record company called A Band Apart Records. He rose to fame by producing Reservoir Dogs in 1992 and has since produced all of Tarantino's films with the exception of Death Proof and Django Unchained.
External links
Edit
Ad blocker interference detected!
Wikia is a free-to-use site that makes money from advertising. We have a modified experience for viewers using ad blockers

Wikia is not accessible if you've made further modifications. Remove the custom ad blocker rule(s) and the page will load as expected.